Due to the vandalism last night, the Senior Send Off scheduled for today has been canceled.

MVTHS will unfortunately be taking an e learning day Wednesday, May 10 due to vandalism and conditions in the building. Staff members should report as scheduled. AP testing scheduled for this afternoon WILL go on as scheduled. Students should report through the Attendance Office. Students may pick up lunch from 11:30 to 12:00 in the cafeteria. If anyone has any knowledge of persons responsible for these actions, please notify administration.

Phones are back up at MVTHS.

Due to an overnight power outage, MVTHS is currently experiencing issues with the phone system. We ask for your patience as our staff works to fix the problem.

MVTHS will dismiss Friday, May 5 at 1:57 due to staff development activities.

As we prepare to close the door on April 12, 2023, I once again want to commend our first responders, staff and students for their actions today. MVTHS plans to be in session tomorrow on a regular bell schedule. I understand that there may be students and staff (maybe even parents) who want to talk to someone tomorrow about the false threat that occurred today. Student Services staff will be available to anyone who needs to talk in a safe and confidential place. Ram Nation is strong - everyone worked together today for the safety of our students and staff just as I expected. As always, it's a great day to be a Ram.
Good morning Ram Nation, this is your Principal, Mr. Fatheree with an important update concerning school safety. First and foremost all students are safe and accounted for. At approximately 10:00am this morning, an anonymous call came into the Mt. Vernon police department that there was an alleged active shooter at Mt. Vernon Township High School. We immediately followed procedures and called a code red lock down for all students and staff. Officers from Mt. Vernon Police Department, Jefferson County, and State Police immediately arrived to clear our building and make sure this was not a credible threat. It has been brought to our attention that many other local schools had the same anonymous threat called in. School will resume in session on a code white with a heightened level of awareness and supervision.

School is back in session Tuesday! We look forward to welcoming back students and staff from spring break!

Kamaree Pollard is in the poll for OCSI Player of the Week over at Section618. Please take a couple seconds and show her some Rams support!
https://www.section618.com/

All practices and meetings after school today, March 31, are cancelled due to the severe weather forecast.

Blackout Game - A Day in the Life of the Drumline is up on the MVTHS AV Club page. Quick flashback to a great night.
https://youtu.be/RZy3jgYW9EA

Friday, March 31 is a 1:57 student dismissal. Offices will close at 2:30. Spring break follows the dismissal. Students and staff will return to class on Tuesday, April 11.

RAMS Baseball Season Starts with a Win! Mt. Vernon 9 Salem 1 Final MV 1-0

The MVTHS community mourns the loss of longtime Ram fan and 36 year scoreboard operator Ron Marlow. Ron's presence at Rams basketball games beside the bench was a staple for almost four decades. He will be missed.

Friday, March 17 will be the last half-day inservice for the school year. Students will dismiss at 11:40.
WANT TO SHARE YOUR STORY?- Check out vernoisnews.com for the latest student-run stories, including news and opinions about our own MV!

In this episode host Fischer Davis talks with Lady Rams Senior Point Guard, Macey Prosise in the studio to find out how the seasons has been going. Shortly after this recording, the Lady Rams defeated Marion for the fourth time this year, winning the Regional Championship.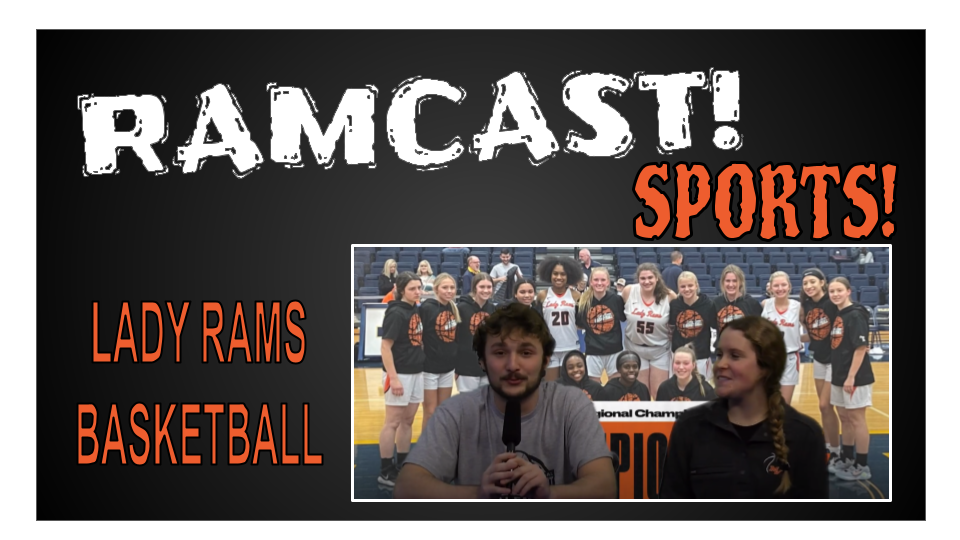 Rams Speech and Acting Team is off to compete at state! Good luck to Katie Craddock in Original Comedy! Thanks to her teammates for supporting her!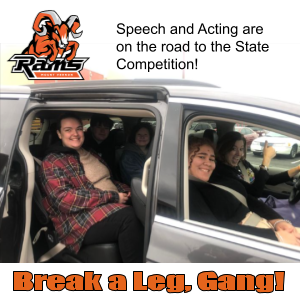 The Vernois yearbook staff is assembling what we hope will be another outstanding yearbook for 2023. Coverage of the senior class is underway, and a long-standing tradition at MVTHS includes the "Baby Faces" section of our senior yearbook magazine: "YORE" We invite you to participate in the Baby Face section by purchasing a Baby Face advertisement in the 2023 yearbook. Each will feature your favorite baby/toddler/child photo (0-8 years) alongside your personal message. Prices for Baby Faces are as follows: 1/8 page = $50, 1/4 page= $110 1/2 page = $180, or a full page for $315. See the picture for some examples. Families may also purchase more than one ad if desired. A limited amount of space is available, so please submit your ad as soon as possible! For your photo, you may submit a color or black and white print or you may e-mail your photo. All prints sent by mail will be returned safely after they are scanned. Please write the name of your student on the back of the photo. This offer is only open to the parents or guardians of this year's senior class students. You can download the order form here:
https://5il.co/1ob4r