MVTHS offices will be closed Tuesday, May 24 from 8-10 a.m. so staff may celebrate the retirement of Mrs. Laura Woods along with our service pin honorees.

A special thank you goes out to WMIX for live-streaming the graduation ceremony last night. We appreciate the station doing this so friends and family from anywhere in the world could watch the ceremony.


Spectators will be admitted into Changnon Gymnasium beginning at 4:00 this evening for graduation.

The deadline has passed for students to take exams early for a pre-arranged absence. As the form/policy states "This form must be completed ten school days prior to the requested absence." However, as stated in the handbook, "Students who missed examinations have five school days following the last day of exams to make-up exams." May 30th would be the last day for students to make them up in the Attendance Office.


Important information for seniors: The Class of 2022 Scholarship Awards night will take place Thursday, May 19 at 6:00 in the Schweinfurth Theater. Graduation practice will start Friday, May 20 at 8:15. Students should meet in the theater. Graduates will be given their caps, gowns, and six tickets for admittance to the ceremony. Graduation will take place Saturday, May 21 at 5:00 in Changnon Gymnasium. Graduates must report to the theater no later than 4:00.


Due to the rain today and forecast tomorrow, the Special Olympics spring games scheduled for Friday have been cancelled. The event will not be rescheduled. We look forward to welcoming athletes to our campus next year!

Parents of incoming freshmen students: please note there was an inadvertent mistake on the recent mailing that came from the Nurse's Office. Item #5 - Dental Exam - the due date to submit proof of a dental exam is May 13, 2023. All other information in the letter is correct, including all other due dates for paperwork. We apologize for the confusion.

Students will be dismissed at 1:57 on Friday, May 6.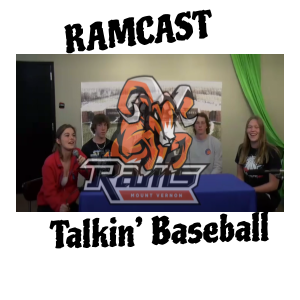 MVTHS will be back in session on Tuesday. Until then, enjoy the last few days of Spring Break!

MVTHS will dismiss at 1:57 this Friday, April 8. Spring break begins immediately following dismissal.


It's SAT day for our juniors! Please send positive thoughts for an overall minimally stress-free test experience!

Students will dismiss at 11:40 Friday, March 25. This will be our last inservice day for the school year.

Don't forget to spring forward tomorrow! We want all of our Rams to be on time for school Monday :)

This is a reminder that the district is unable to accept deliveries to students of items such as food, flowers, and gifts during the school day. We appreciate your understanding and cooperation.