All practices and meetings after school today, March 31, are cancelled due to the severe weather forecast.

Blackout Game - A Day in the Life of the Drumline is up on the MVTHS AV Club page. Quick flashback to a great night.
https://youtu.be/RZy3jgYW9EA

Friday, March 31 is a 1:57 student dismissal. Offices will close at 2:30. Spring break follows the dismissal. Students and staff will return to class on Tuesday, April 11.

RAMS Baseball Season Starts with a Win! Mt. Vernon 9 Salem 1 Final MV 1-0

The MVTHS community mourns the loss of longtime Ram fan and 36 year scoreboard operator Ron Marlow. Ron's presence at Rams basketball games beside the bench was a staple for almost four decades. He will be missed.

Friday, March 17 will be the last half-day inservice for the school year. Students will dismiss at 11:40.
WANT TO SHARE YOUR STORY?- Check out vernoisnews.com for the latest student-run stories, including news and opinions about our own MV!

In this episode host Fischer Davis talks with Lady Rams Senior Point Guard, Macey Prosise in the studio to find out how the seasons has been going. Shortly after this recording, the Lady Rams defeated Marion for the fourth time this year, winning the Regional Championship.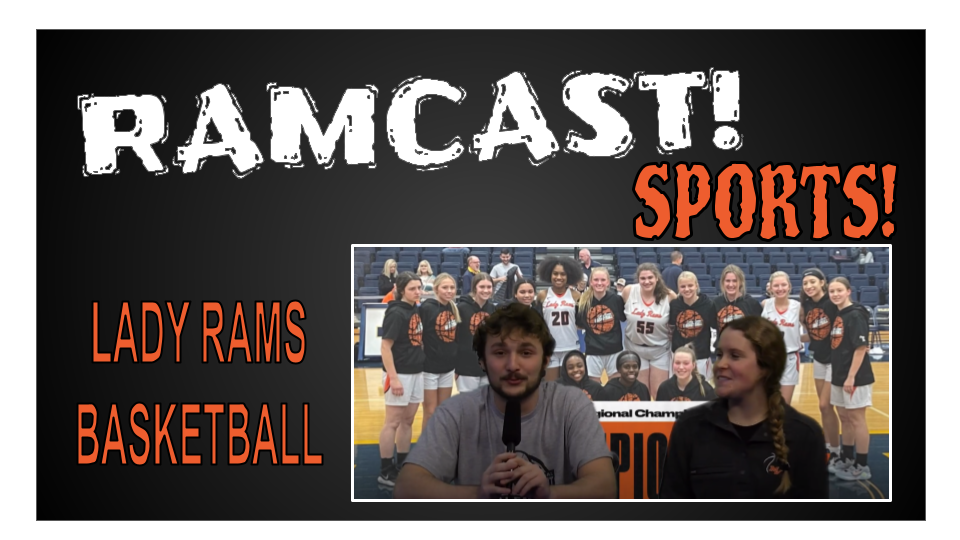 Rams Speech and Acting Team is off to compete at state! Good luck to Katie Craddock in Original Comedy! Thanks to her teammates for supporting her!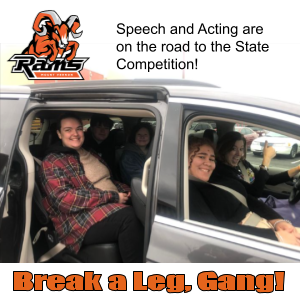 The Vernois yearbook staff is assembling what we hope will be another outstanding yearbook for 2023. Coverage of the senior class is underway, and a long-standing tradition at MVTHS includes the "Baby Faces" section of our senior yearbook magazine: "YORE" We invite you to participate in the Baby Face section by purchasing a Baby Face advertisement in the 2023 yearbook. Each will feature your favorite baby/toddler/child photo (0-8 years) alongside your personal message. Prices for Baby Faces are as follows: 1/8 page = $50, 1/4 page= $110 1/2 page = $180, or a full page for $315. See the picture for some examples. Families may also purchase more than one ad if desired. A limited amount of space is available, so please submit your ad as soon as possible! For your photo, you may submit a color or black and white print or you may e-mail your photo. All prints sent by mail will be returned safely after they are scanned. Please write the name of your student on the back of the photo. This offer is only open to the parents or guardians of this year's senior class students. You can download the order form here:
https://5il.co/1ob4r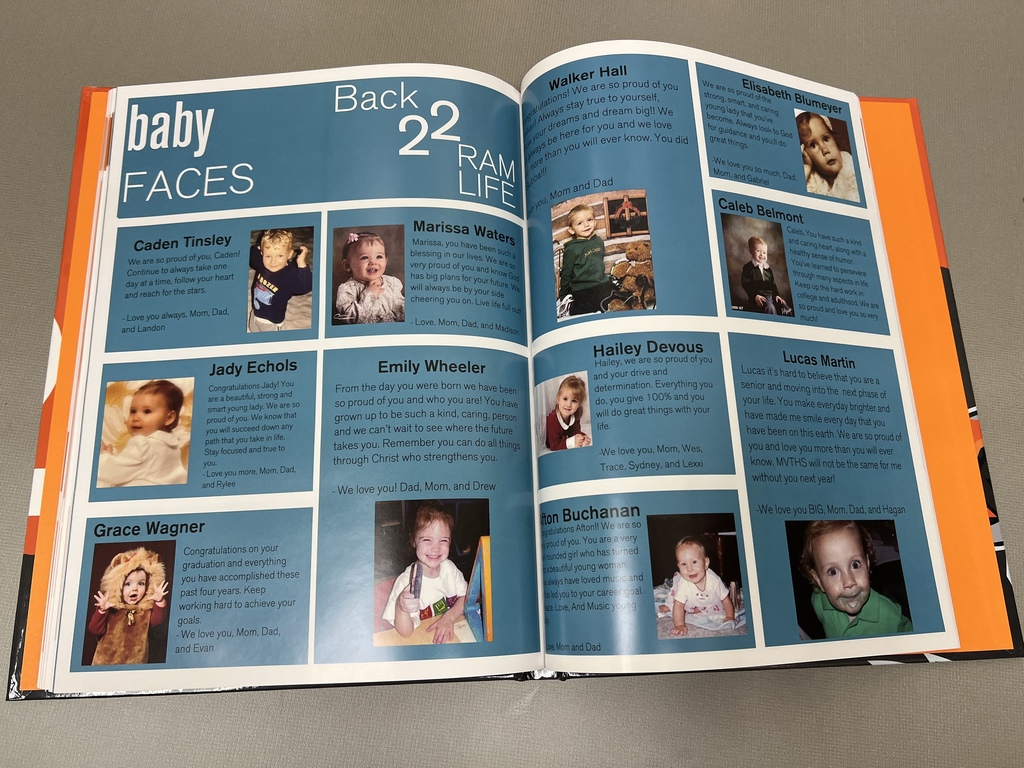 Mount Vernon Township High School IS in session today.

MVTHS will have an E Learning day Monday, January 30. Students may pick up food at the cafeteria from 11:30 to 12:00. Please check Google Classroom for assignments.

Due to the approaching winter storm, MVTHS will use an E Learning day on Wednesday, January 25. Students should check Google Classroom for assignments. There will be no in-person attendance.

As we continue through January, I wanted to let families know how the district communicates school closings due to weather. The district will utilize the MVTHS app, Facebook page, WMIX, and WSIL to alert families of closings. In addition, a call will be sent out to parents.

Tough loss tonight. 49-44 Flyers. A 2nd place finish for our Rams at the Salem Invitational Tournament. This is the fourth championship at the SIT for the Flyers. Congrats to Navontae Nesbit for being named to the All Tournament Team.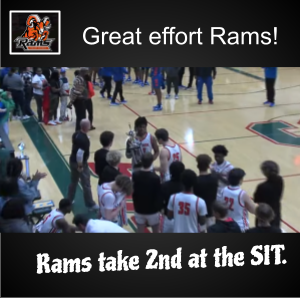 It's almost Tip Off Time. Let's Go RAMS!

Rams Win! #2000 is in the books. 50-40 over Carbondale. Way to go, guys!

37-19 Rams, end of 3! Rock Steady, RAMS!

Halftime! Mt. Vernon Rams 19 - Carbondale Terriers 11 Go BIG RAMS!